Menu
Our menu was crafted by the best chef in town.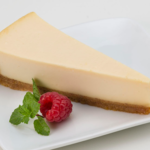 New York Style Cheesecake

Topped with local seasonal fruit
$5.00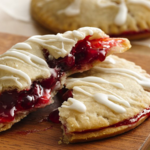 Cherry Hand Pie
Tart cherry, pistachio-almond milk ice cream
$6.00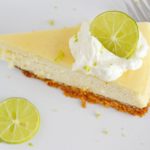 Mango Lime Cheesecake

Toasted marshmallow creme Anglaise, candied pumpkin seed
$6.50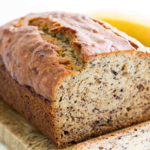 Banana Bread
Dark chocolate-peanut butter ice cream, bourbon caramel sauce, pecan pralines
$5.00
---

Indian Brown Ale
The beer has characteristics of each style that inspired it: the color of an American Brown, the caramel notes of a Scotch Ale, and the hopping regimen of an India Pale Ale.
$4.25

Midas Touch
This sweet yet dry beer is made with ingredients found in 2,700-year-old drinking vessels from the tomb of King Midas.
$4.25

Romantic Chemistry

Romantic Chemistry is brewed with an intermingling of mangoes, apricots and ginger, and then dry-hopped with three varieties of hops to deliver a tropical fruit aroma and a hop-forward finish.
$5.00

90 Minute IPA
90 Minute IPA has a great malt backbone that stands up to the extreme hopping rate.
$5.50
---
Tequila Sampling Board
Choose 4 different tequilas (4x100ml) to sample from the list below. Served with lime and orange wedges, cinnamon and salt to enhance the flavours
$16.00
Blanco tequilas
250ml. The true essence of the agave; blanco tequilas are not aged in any oak so they represent the true flavour and spirit of the agave plant.
$4.50
Monte Verde Merlot
250ml. Juicy red full of berries and plums. Each sip is like a liquid hug
$5.50
Absolut Blue Vodka

$4.00
---

Mushroom Fries
Breaded portabella mushroom, Calabrian chili aioli, parmesan
$8.00

Fries Pickles
Hand-breaded pickles, sriracha aioli
$6.00

Chorizo Nachos

Spiced ground chorizo, tortilla chips, shredded lettuce
$11.00

Kettle chips

House-made, fresh-cut potato chips, malt vinegar
$2.50
---

Fist City Fish and Chips

Extra Pale ale battered atlantic cod, roasted red pepper remoulade, honey-jalapeno slaw, fries
$15.00

Basil Pesto Cavatappi Pasta

Spiraled macaroni in a light creamy basil pesto sauce with fresh cherry tomatoes topped with parmesan cheese
$10.00

Vegetable Curry Rice Bowl
Cauliflower, zucchini, sweet potato, red bell pepper, onion, celery, carrot, garbanzo beans, local apples, and craisins
$12.00

Bacon & Shrimp Stuffed Trout
Roasted Idaho trout, zucchini, vine tomato, fennel, cremini mushroom, watercress, lemon-caper butter
---

Roasted Beet

Salt-roasted red and golden beet, granny smith apple, caramelized fennel, spinach, quinoa, habanero vinaigrette, mustard-toasted walnuts
$10.00

$5.00

Caesar

Chopped hearts of romaine, Caesar dressing, Pecorino Romano, croutons
$10.50

Victory Greens
Bell peppers, cucumbers, carrots, red onions, creamy toasted sesame dressing
$8.00
---